jordans0nly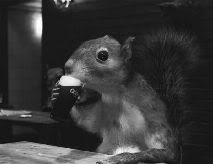 Joined: 02 Jan 2009
Posts: 609
Location: Upstate, SC
Posted: Sat Oct 09, 2010 12:08 am

Post subject: WTT: Tonerider Alnico II Classic (All Black)

---

Sorry for not having pix at the moment, but just got home from 3rd shift and wanted to post this before I hit the sack.

I'm wanting to trade my set of Tonerider's which I bought new, put in an Epi Les Paul for a week, then taken out and put up in order to use on my "GM" LP kit.

Well, I'm wanting to trade the all blacks, for a set of Zebra's of the same Alnico II Classic's or the Tonerider Generators in the Zebras.

I still have boxes and all for the pickups, I'll take pix asap. I'd really love to get the Zebra Generator's, they're pretty hot with 16k in the bridge.


An even trade would be cool with me.

eBay name is Jordans0nly as well. Check out my feedback..