blues_mang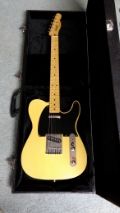 Joined: 25 Mar 2013
Posts: 45

Posted: Fri Aug 19, 2016 8:05 am

Post subject: Rare Peavey Classic 100 Head & Cab

---

Not sure if anyone is in the Western New York area. May be willing to ship.

http://buffalo.craigslist.org/msg/5736880988.html

You don't see too many of these. Not a bad price for a 100W all tube head and a matching cab to boot.